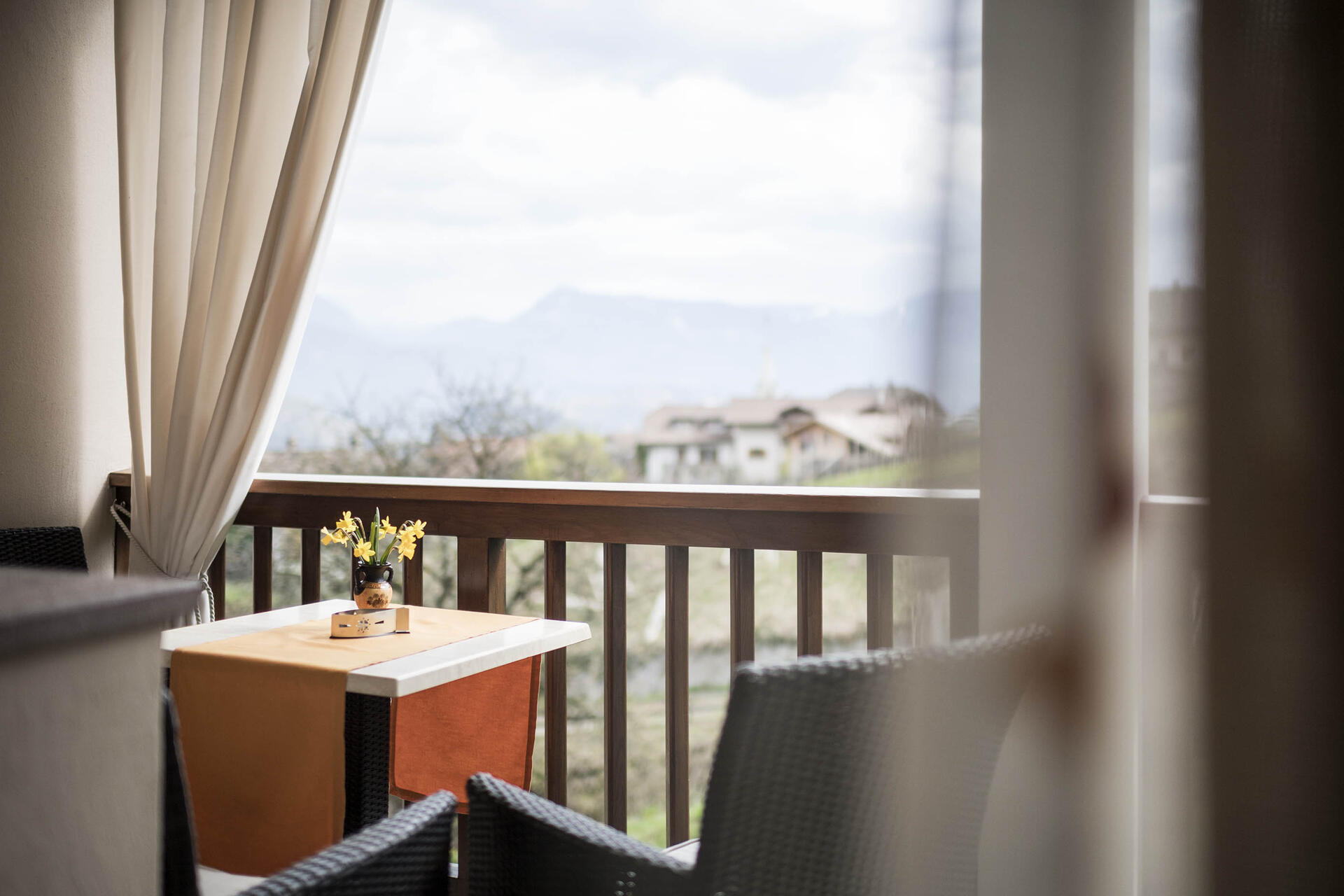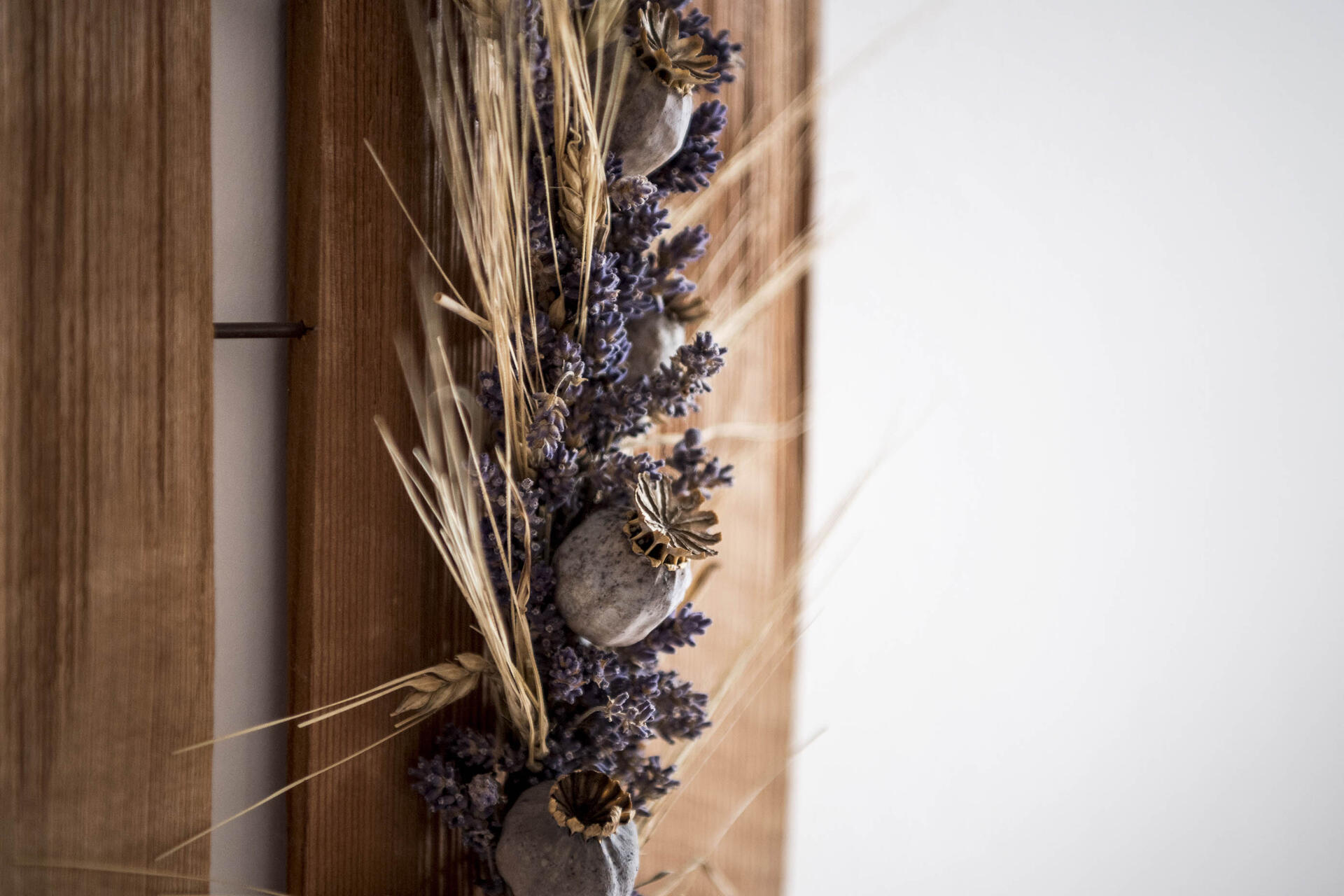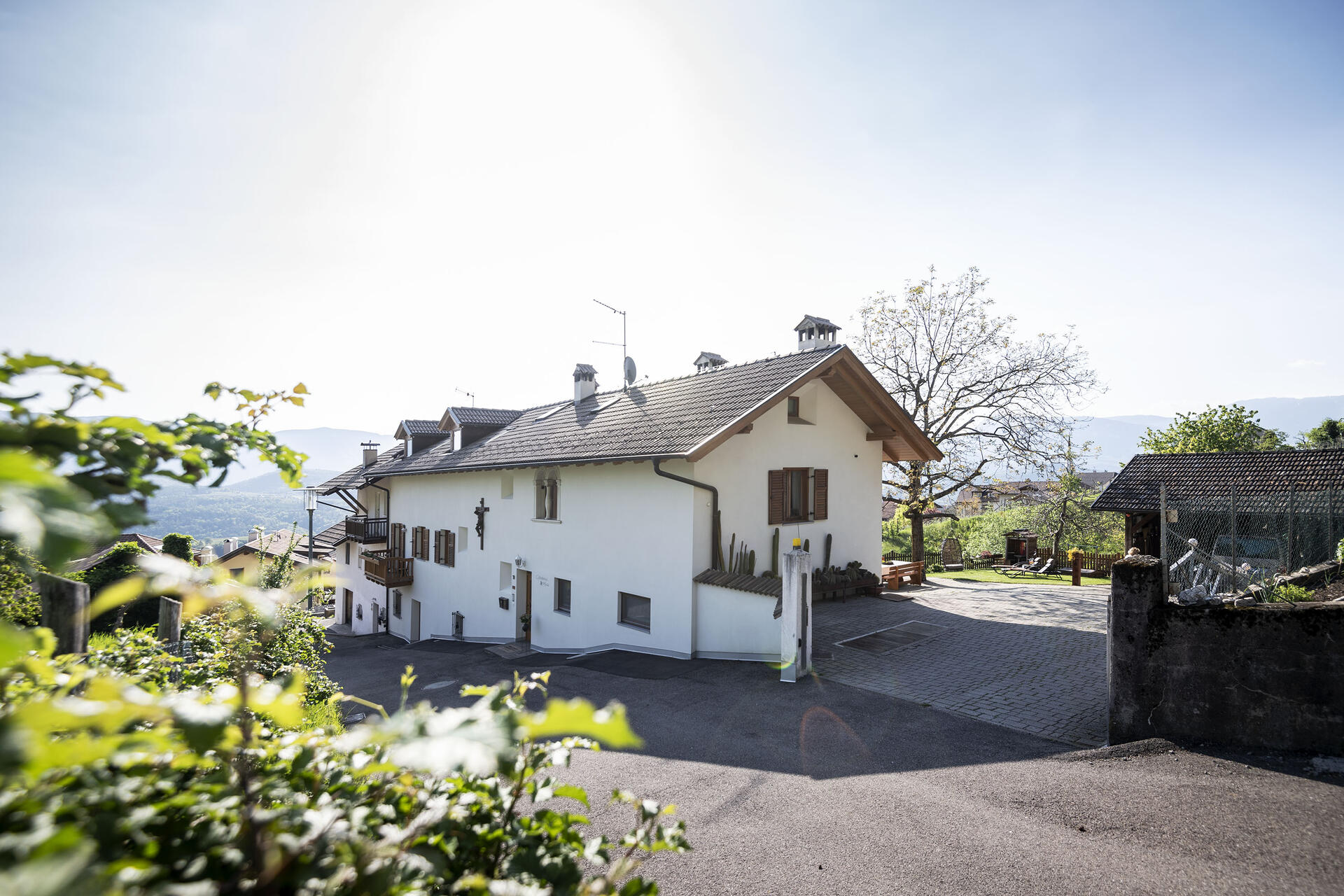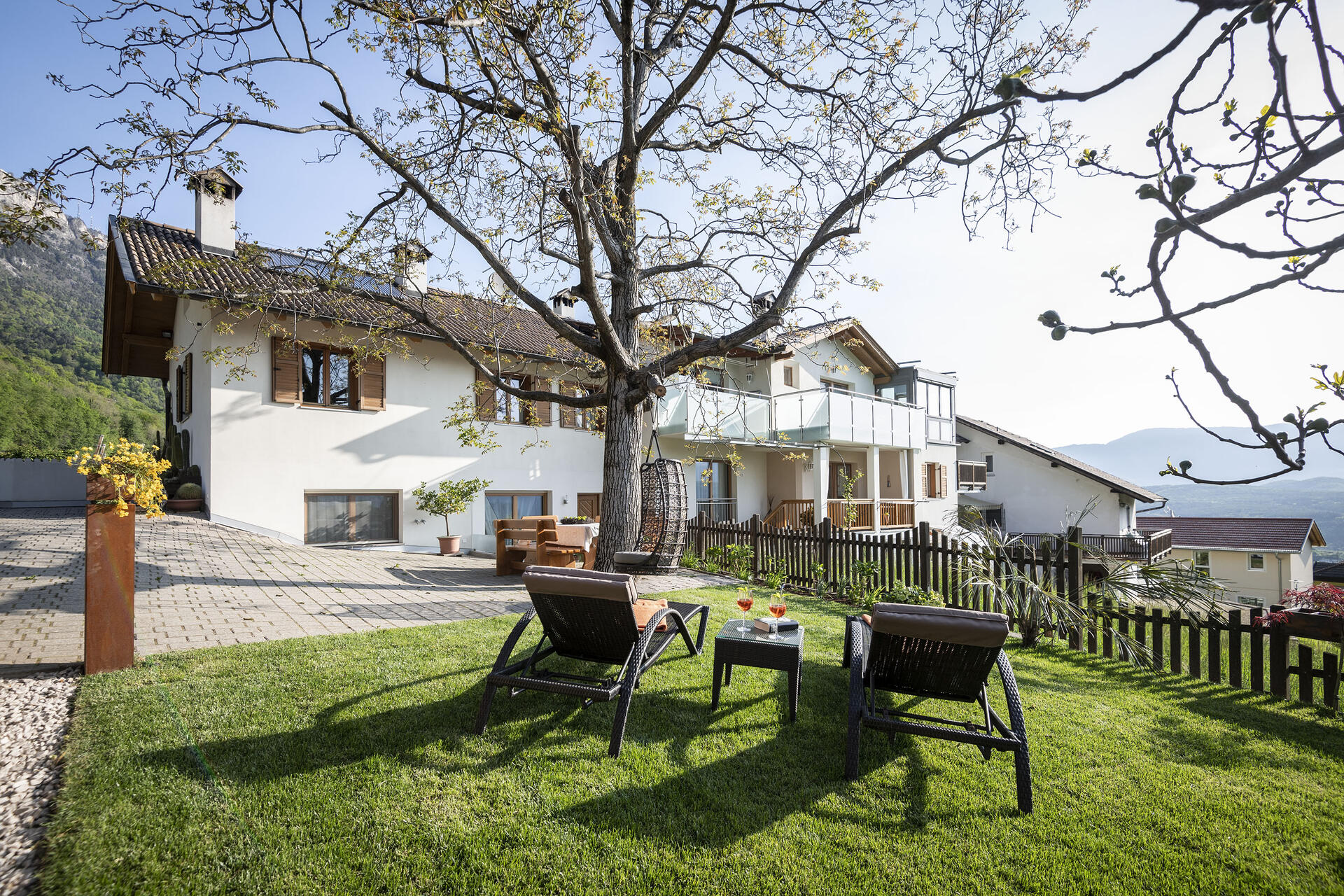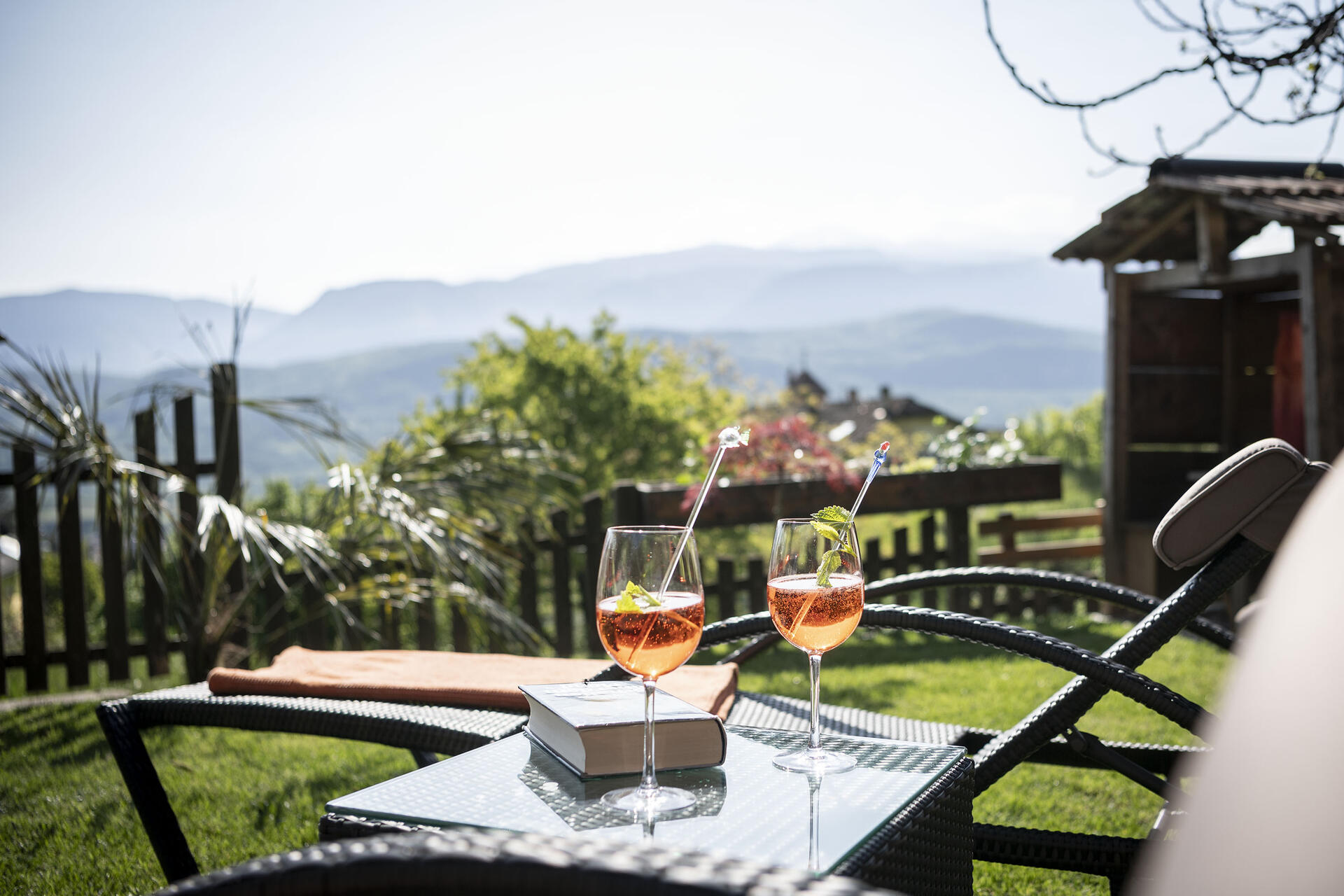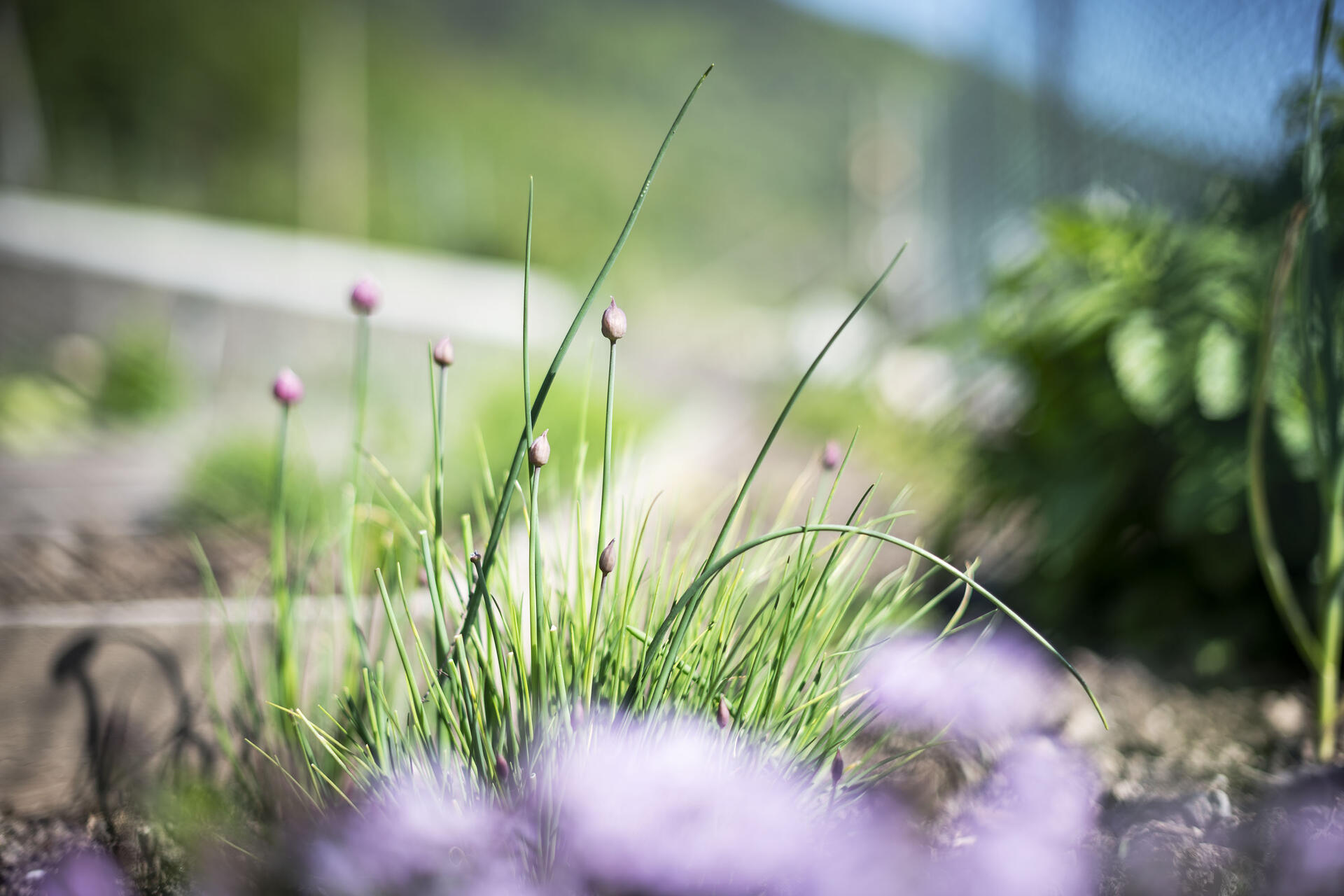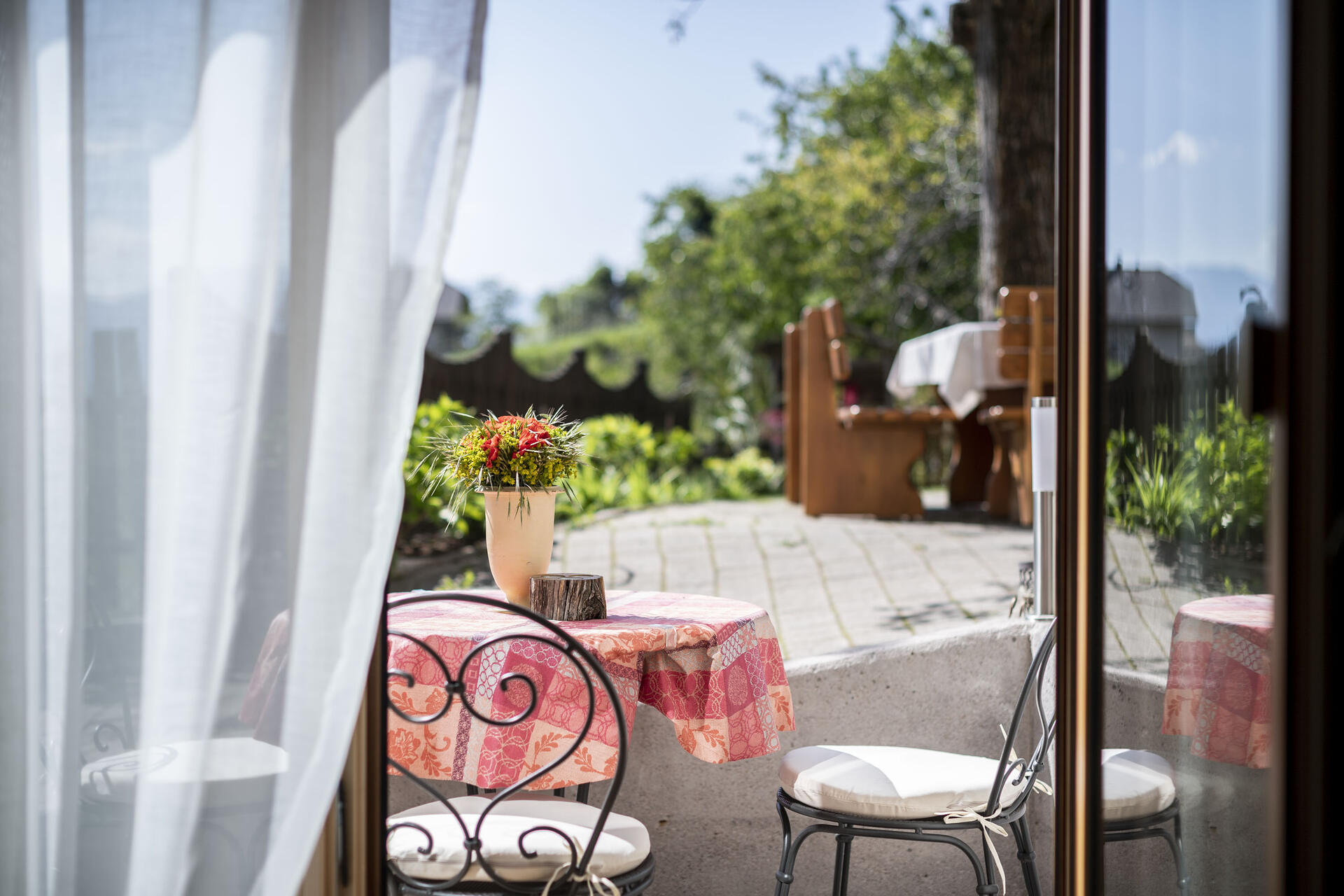 Welcome!
... to a harbour of quietness. Leave your everyday-life behind and enjoy a few happy days in a place close to the heart of nature. Hear the birds sing and the brook bubble and feel just as if you were home. No matter if you are searching for a few days togetherness or coming along with your children – we will do our best to make your holiday unforgettable. Enjoy the best days of the year with us!


Our house...
... is situated in the middle of nature at the edge of the forest in a blind lane in the neighborhood St. Anton/Pfuss in Kaltern, South Tyrol's most famous wine village. A small grocery store is nearby, only about 150 meters away. Some restaurants and the station of the Mendola funicular railway are within walking distance and more shops and restaurants are located in the town centre (3 minutes by car and 10-15 minutes by feet). Hiking and mountainbike trails start directly in front oft he house. The lake Kalterer See is about 6 km away.


Read more
Our house
The old house with barn erected at the beginning of 19th century has been refurbished in 1956. In 1993 the old house was replaced with a new one which was completely insulated in 2011. The 2 apartments with little reception are situated on the ground floor and have been realized 2014 and 2018 with much attention for details to offer you the most pleasant atmosphere possible. The upper floor is our home.
Around the house there are two big gardens and a meadow with lots of fruit trees, a field, a shed, a large courtyard with barbecue and a hen house. There, Cäsar, the cock, guards his chickens and from time to time also some sweet fledglings. At the west side of the house you will find our cactus collection flourishing from spring to autumn. Each year, we reserve a little flower meadow for the bees and other insects and we realized a little »insect hotel«.
Close